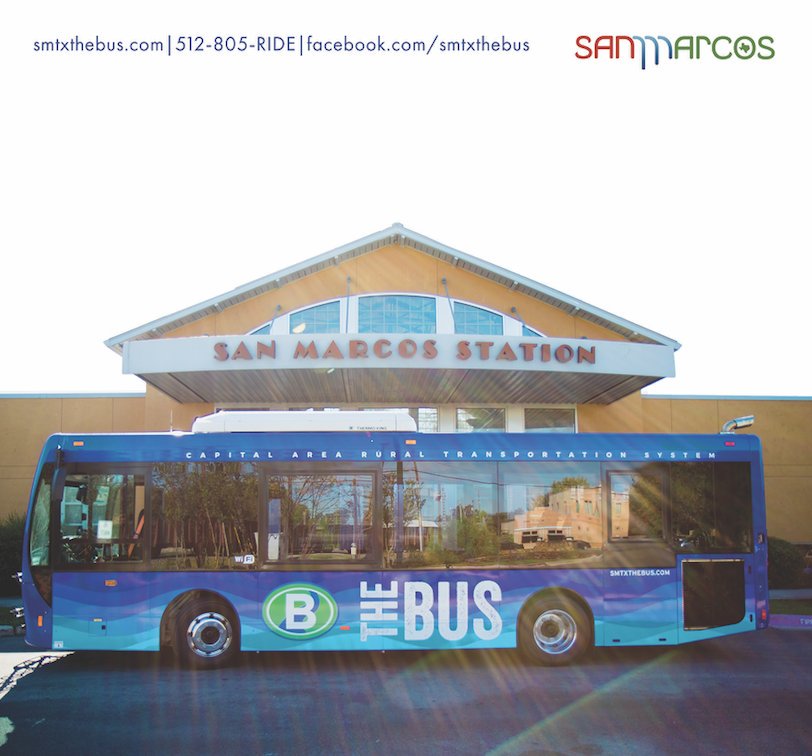 Need to get into town?
Berry Aviation offers courtesy cars for short trips or can arrange for a rental car, taxi, or limo. Contact them directly for more information.
Once you're downtown, hop on SMTX THE BUS.
THE BUS is free for Texas State University students (a partnership with the University), and half-price for seniors, persons with disabilities and elementary through high school students (with student I.D.).
It is $1 for a one way ride, $2 for an all-day pass, and $30 for a monthly pass. Passes can be purchased at the bus station on S Guadalupe.
For more information, visit www.SMTXTHEBUS.com.